VIDA+ Capsules Regular
VIDA+ Capsules REGULAR (7.5mg per capsule) are designed for convenience. Our capsule formulation combines our premium hemp oil extract and a proprietary blend of natural ingredients, which are non-psychoactive and easy to swallow. All of our products are tested for quality, purity and safety at a third-party accredited laboratory and packaged at our state-of the-art cGMP certified facility.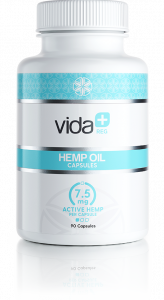 VIDA+ Capsules Regular
7.5mg - 90 capsules
$64.99 – or subscribe and get up to 15% off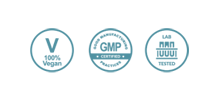 We currently ship within the U.S. only.
Ingredients
Suggested Serving
Supplement Facts
MSM, Proprietary Blend (boswellin (leaf) extract, devil's claw (root), turmeric (root)), Broad-Spectrum Hemp Extract.
Contains no THC.
Take one capsule with food three times daily. Do not exceed three capsules per day.