VIDA+ Extract Regular
VIDA+ REG 650mg (21mg per serving) offers a clinical grade, broad spectrum, hemp oil extract – made from 100% organic hemp. All our hemp oil extracts are naturally processed using Co2 supercritical extraction, tested for quality, purity and potency at a third party accredited laboratory. Our premium quality standards are also applied to our specialty bottles which have been designed to protect botanical oils from harmful UV light for a longer shelf life.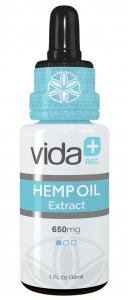 VIDA+ Extract Regular
650mg (21mg per serving)
$79.99 – or subscribe and get up to 15% off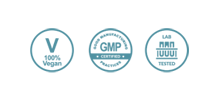 We currently ship within the U.S. only.
Ingredients
Suggested Serving
Supplement Facts
Organic Hemp Seed Oil, Broad-Spectrum Hemp Extract.
Contains no THC.
Take 1ml / 1 full dropper once daily.
1ml/ 1 full dropper is 21mg of CBD.
Do not exceed 1 ml per day.