CBD Tinctures
$59.99 - $139.99 SAVE 40%: COUPON SAVE40VIDA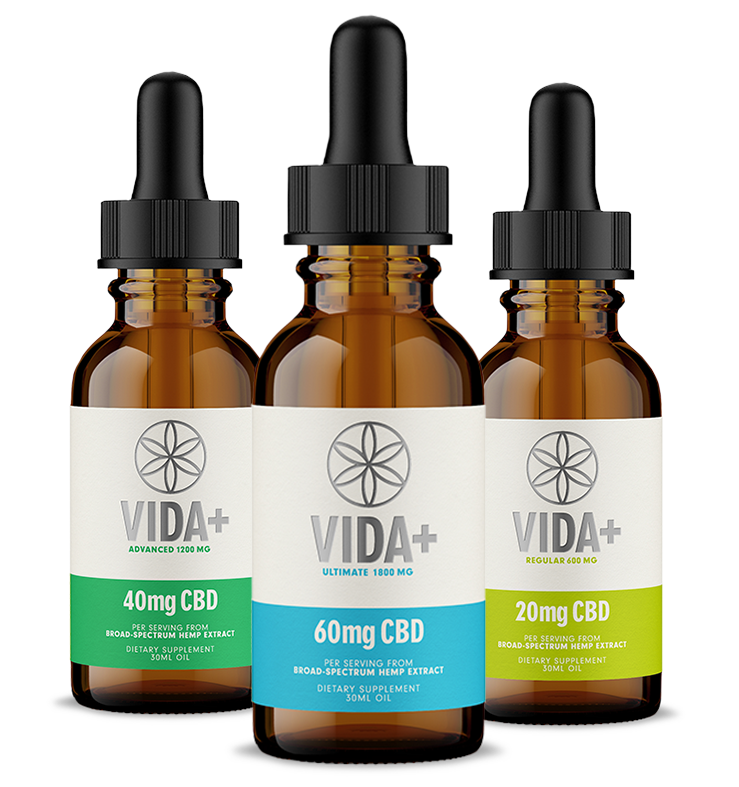 CBD tinctures are, without a doubt, the most popular type of CBD product on the market right now. Remarkably simple to use, our CBD oils and tinctures are made of organic hemp extract infused in hemp seed oil. Below is a selection of VIDA+ full spectrum tinctures: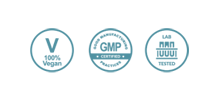 We currently ship within the U.S. only.
Our Range of CBD Tinctures
Learn more about CBD Tinctures
What is a CBD Tincture?
With so many types of CBD products available on the market, it may sometimes be hard to choose which form of CBD is the right for you.
Tinctures are a popular CBD product right now, and for a good reason.
Simply put, they are a mix of hemp extract and hemp-seed oil, usually containing a certain amount of cannabidiol and a range of secondary terpenes.
CBD oils are extremely simple to use by placing a few drops under the tongue, and are the perfect starting point for new users who aren't familiar with CBD products in general.
The dosage is very easy to adjust using a dropper, so you can adapt and determine the appropriate concentration of CBD you need in order to feel more relaxed and in touch with your body.
Is CBD  Tincture the Same as CBD Oil?
Contrary to popular opinion, tincture is not exactly the same product as CBD oil, even though they both contain CBD as their main active ingredient.
CBD oil is a thick, tarry substance that contains just cannabidiol as its base, whereas tinctures contain an additional ingredient into which CBD is infused — this can be anything from alcohol to coconut oil and even hemp seed oil. Vida+ CBD tinctures contain just full spectrum CBD and organic hemp seed oil, with no heavy metals.
That being said, there are many different types of CBD tinctures: full spectrum, broad spectrum and CBD isolate are just some of the more popular ones.
Full spectrum products contain the whole range of terpenes and cannabinoids from the cannabis plant. They are considered the most beneficial as the hundreds of minor active compounds help relieve many conditions and restore balance in the body.
Broad spectrum are pretty much the same, except they contain a bit less active compounds. And, CBD isolates contain only one compound — cannabidiol.
Benefits of Using CBD Tinctures
Cannabidiol-based oils are well researched and have many reported benefits: from relieving anxiety to establishing homeostasis (balance on a cellular level) in the body.
CBD oils have an earthy to neutral taste which makes them very easy to take and even mix with food. CBD oil tinctures don't require any preparation and can be used discreetly anywhere. This is ideal when you need to use them on the go throughout the day.
Those who are often away from home and have hectic schedules may benefit from the ease of carrying a small bottle that can be used on the go, especially in high stress situations. Taking it after the gym or any sport efforts is also common for a faster recovery time.
CBD tinctures, when taken under the tongue, are considered very bio-available and are great in helping with stress and anxiety. Just a few drops under the tongue are enough to feel the effects in a matter of minutes.
How to Use CBD Tinctures
If you're new to CBD, remember to carefully pick the amount of CBD you want to start with.
It is always best to start small and work your way up as needed. Basically, use a drop or two and wait for the effects. Move the dosage up or down as needed. However, we recommend you to consult your physician before using CBD tinctures, especially if you have a diagnosed medical condition.
Buying CBD Tinctures Online
When browsing online, you might realize that CBD tinctures are available in a lot of different places so it is important to make sure that the products you're about to purchase are high quality products.
If you're looking for premium, high quality oil derived from top of the line hemp plants then you're definitely in the right place. Our hemp is organic and sourced carefully from the leading growers in Colorado. 
Why Choose VIDA+?
All VIDA+ tinctures are naturally processed and tested at a third party accredited laboratory to ensure its quality, purity and potency.
But we don't stop there, our advanced quality standards are also applied to our specialty bottles that are designed to protect the oil from UV light. We still recommend storing these in a dry, cool environment as a best practice for maximum shelf life.
If you are ready to give CBD a try for the first time or simply want to switch to our premium line of products, check out VIDA+ CBD oil and tincture products.